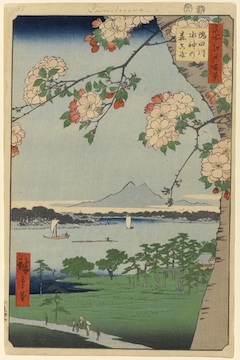 Mr. Dylan says it best:
Today and tomorrow, and yesterday, too

The flowers are dyin' like all things do

Follow me close, I'm going to Balian Bali

I'll lose my mind if you don't come with me

I fuss with my hair, and I fight blood feuds

I contain multitudes
Here's a table of my favorites in different categories.
| Category | Favorites |
| --- | --- |
| Tennis players | Daniil Medvedev, Novak Djokovic, Danielle Collins |
| Philosophers | Elliott Sober, Spinoza |
| Ice cream flavor | Olive oil |
| Cities | Portland, Boston, Vancouver BC, Los Angeles |
| "Meta" books | Writing with Style, How to Read a Book |
| Professional tennis tournaments | Australian Open, Indian Wells, French Open |
| Undergraduate professors | Katrina Elliott, Tyler Burge, David Kaplan |
| Branch of mathematics | Graph theory |
| French house artist | Daft Punk |
| Japanese garden | Portland Japanese garden |
| Undergraduate philosophy classes | Philosophy of Science, Philosophy of Psychology |
My first priority as a writer is to be understood. If I write something confusing, I am likely confused.
Here is my LinkedIn, if you're so inclined. I have no other social media.
Feel free to email me about anything (seriously!). I respond within 24 hours.
[my first name][my last name]1@protonmail.com